Have You Created the

"My"

Connection With Your Customers?
Personally, you don't do business with just anyone.  I know I don't.  I have  my barber;  my doctor;  my attorney;  my mechanic;  my accountant;  because these are the people I know, like and trust.  People I know by their first name, people I like to chat with them and I go to them because trust them.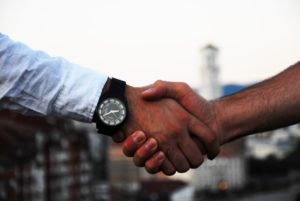 Do your customers refer to your business as my… ?  How do you become your customer's My …?
Do you need help building the relationship with your customers to make you become My …?
In the B2B world you need to tell your story!
Let your customers know about more than your products or services.  Make it easy for your customers to know your business, your people… Tell Your B2B Story.  Show your expertise; Educate them, Inform them.  Create the relationships that make your customers tell their friends about your company using the trusted introduction My… .
94% of business buyers do some online research.  (The Acquit Group 2014 B2B Procurement Study)
∇  84.3% check business websites
∇  77% use Google search

∇

  41% read user reviews
∇  34% visit 3rd party websites
All roads lead to your website, it is your front door.  Potential customers reading or scanning your website content is where you make your first impression.
When you show you have the product or services they need, then you must be prepared to take the next step to make them a customer.
The next step should be to Educate, Inform and Tell your story with a series of B2B documents » White Papers; » E-books; » Articles; » Case Studies;  commonly called long form copy.
These important relationship building documents:
∇  Give the background of your company.
∇  Validate the technology or methodology behind your products or services.
∇  Show your success helping your other customers.
∇  Build a foundation of confidence.
John Jantsch, author of Duct Tape Marketing says, "Prospects become clients when they learn to know, like and trust you."
I am Tony K Boatright , A professional business to business content copywriter.  Contact me to tell Your B2B Story.  I make it easier for you to create the "know, like and trust" relationships.  So soon you can start calling your prospects "my customers."
Special Introductory Package for New Clients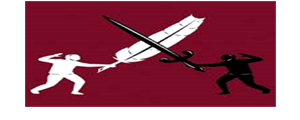 The Pen is Mightier Than The Sword
TKBwrites, my freelance writing service can strengthen your connections. Help you to build the "know, like and trust" factor that creates a long term customer relationship.
The pen wielded skillfully shows its own strength in a story where it can build entire worlds.  How you convey your information to your B2B customers defines your company, especially in long form content.  My specialty is long form documents. The friendly, storytelling style that readers like is my carefully refined style of conveying information.
The elite skills I use to tell Your B2B Story was developed with the sword and the pen.  Get to know the abilities I can offer you.
Every contact provides an opportunity.  Let your documents tell your story.  Make your customers feel like they know you.  Present a likable professional image that creates the trust necessary for the reader to become a customer.  Build the relationship that will make your customers be the ones describing your business as elite.  Contact TKB.
On a more personal level I offer one additional service:
For individuals who need share information, ideas or have their expertise recognized.   If you feel you lack the time, the writing skills or perhaps just the confidence to complete the project on your own, I offer my anonymous assistance.
Contact TKB with the information about what you need.  Together we will start down the path of sharing your knowledge under your name.