Writing is a lifelong passion and now my full-time profession.  Let me tell you about myself, Tony K Boatright the TKB behind TKBwrites.
I am a professional business to business, B2B content copywriter.  Here on my website TKBwrites, I  offer my freelance services to tell Your B2B Story.  Long form B2B documents, newsletters, and web content are my specialty.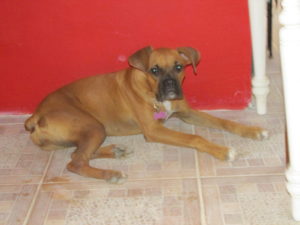 I live the writer's life in the Republic of Panama.  On a cliff overlooking Rio Zarati sits my home with its massive back porch.  This is my tranquil piece of paradise.  Two years ago my mom came to visit and loved it too.  Easily adding a small apartment across the courtyard I now share this paradise with my 91 year old mom and our boxer Layla.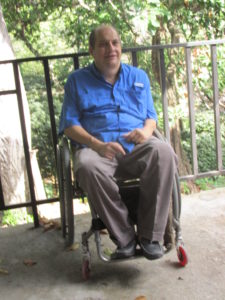 Clients selling products and services to the disability community is my focus.  My personal experience gives me an in-depth expertise.  A wheelchair user since a spinal cord injury at age 15.  I am familiar with the problems and desires of the disability community.  I know the ADA and understand accessibility is more than a set of standards.  Because I am a member of this community.
Does your website have an accessibility page?
Understanding your customers or your customer's customers help me, help you, help your customers.  Let me show you how my experience can help you to speak to this community so they will know, like and trust your business.
Extensive experience with the needs, problems and concerns of the disability community includes:
Developed & Managed a durable medical equipment company
Reorganized & Saved disAbility Link, the Atlanta Center for Independent Living
Consultant for community accessibility including 2 years with the State of Georgia
Participated in development of the ADA, Americans with Disabilities Act
First-hand knowledge as an ADA Expert; Speaking to groups, advising business and government entities, and assisting the community.

This has allowed me to change the world in some small way

Headed the ADA Title III implementation at Georgia Power Company and coordinated the Southern Company compliance.
Wheelchair sports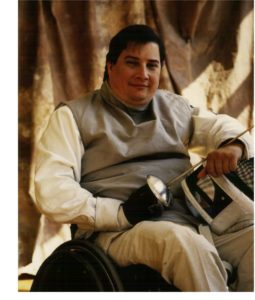 Sports were a great part of my life before moving to Panama.  Including:
11 years playing quad rugby
12 year as an internationally ranked wheelchair fencer

Best World Ranking:  #4 in Category C Epee
Fenced foil and epee in 2 World Championship Tournaments